Luxottica sees tough 2009, to keep investing
MILAN, Nov 9 (Reuters) - Italian eyewear maker Luxottica Group SpA sees 2009 being difficult as consumer spending slows, its chief executive told Corriere della Sera newspaper, but added that the company would continue investing.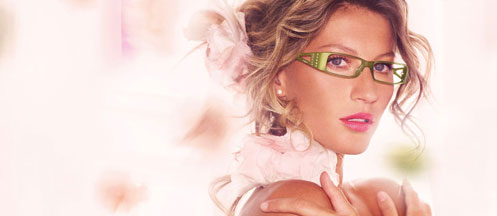 www.luxottica.com
"2009 will be a tough year," Andrea Guerra told the paper. "On the one hand we are seeing a structural slowdown in consumption, which will last at least six to nine months, on the other, a shorter but very intense period of uncertainty and instability."
But he added in an interview published on Sunday: "In this period of uncertainty, you have to invest more ... we must not change strategy but be ... flexible."
Guerra, who told Reuters last month a clearer picture on the future would emerge in the next two to four months, said the company should see 5 percent growth in sales this year.
Luxottica, the world's biggest in its field, last month cut its earnings target for 2008 to 0.96 to 0.98 euros per share, down about 8 percent from last year.
Guerra said the company was looking for longer term growth in "emerging markets, but also still in America and Europe, both in brands and retail." But he added: "At the moment I would rule out any big acquisitions."
Luxottica, whose brands include Prada and Ray-Ban, bought U.S. eyewear maker Oakley last year. (Reporting by Jo Winterbottom; Editing by David Holmes)
© Thomson Reuters 2023 All rights reserved.