Luxottica optimistic on 2010, worst over
MILAN, Oct 29 (Reuters) - Italian eyewear maker Luxottica (LUX.MI) is looking to next year with a degree of optimism after a tough 2009, Chief Executive Andrea Guerra said on Thursday 29 October.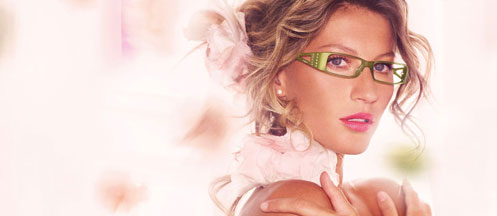 www.luxottica.com
"2009 has been a challenging year but the worst is behind us. Today we are looking to the future with optimism," Guerra said, speaking at a shareholders' meeting, at which shareholders approved the payment of a dividend of 0.22 euro per share.
He said Luxottica, the world's biggest in its field, was working towards making 2010 "a return to normality" for the maker of Prada and Ray-Ban sunglasses.
"This for Luxottica means having a turnover that once more grows solidly, profits that improve more than proportionally (to sales) with strong cash generation," he said, adding the ratio between EBITDA and debt should be below 2.5 times.
He said Luxottica was not interested in any major acquisitions at this time. "We will continue to make various small, medium-sized operations around the world via brands and retail to strengthen our competitive positioning," he said. "They will be strategic operations without major investment."
Luxottica said this week it was opening new stores Sunglass Hut retail brand stores in the Philippines as well as expanding its presence in South Africa.
Luxottica is due to release third-quarter results later on Thursday 29 October. Its shares were up 1.27 percent to 16.77 euros at 1355 GMT.
(Reporting by Marie-Louise Gumuchian and Cristina Carlevaro; editing by Simon Jessop)
© Thomson Reuters 2023 All rights reserved.