Liz Claiborne withdraws 87 outlets from US and Puerto Rico
Following a comprehensive review, Liz Claiborne Inc.(NYSE: LIZ), that designs and markets premium brands such as including Juicy Couture and Mexx, announced plans to exit its branded outlet stores in the United States and Puerto Rico.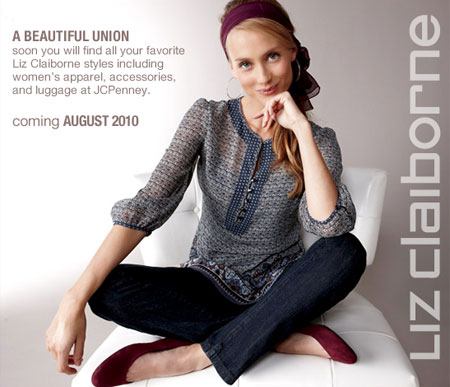 www.lizclaiborne.com
William L. McComb, Chief Executive Officer of Liz Claiborne Inc., said the brand will be exiting 87 Liz Claiborne branded outlet stores in the United States and Puerto Rico so that "energy and resources are better used to support successful and profitable businesses at JC Penney and QVC"; these will be offering Claiborne products in the next month.
Mr. McComb admitted this decision was made party due to the fact the outlet stores, initially "designed and leased to handle clearance for many brands in our portfolio may be an outdated consumer proposition and one that no longer makes economic sense."
The Company currently estimates that this action will incur non-cash impairment charges of approximately $7.0 million in the second quarter of 2010 plus possible additional non-cash charges in future periods.
By Rosie Hart
Copyright © 2023 FashionNetwork.com All rights reserved.