Liz Claiborne posts another quarterly loss
April 27 - Liz Claiborne Inc reported its 14th straight quarterly loss that was much wider than estimates as shoppers turned up their nose at its merchandise and showed they still want bargains.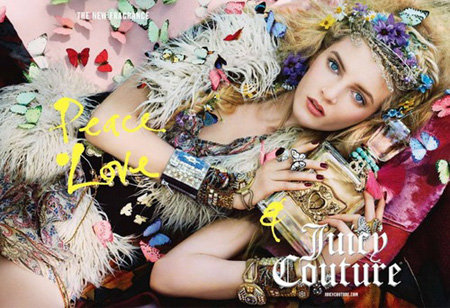 Juicy Couture (Liz Claiborne Inc)
Chief Executive William McCombm, who took the reins in 2006, said in February that the company's turnaround has proved turbulent.
However, on a conference call on Wednesday, McCombm said Fall orders were strong and the company is seeing better full-price sales at its Lucky Brand jeans, but sales at Juicy Couture were down.
The clothing maker and retailer reported a net loss of $84 million, or 88 cents a share. Sales fell 12 percent to $513 million.
Claiborne said its adjusted loss from continuing operations for the quarter was 56 cents a share, while analysts on average were expecting a loss of 32 cents, according to Thomson Reuters I/B/E/S.
As part of its long-term effort to turn around its business, Liz Claiborne had sold, licensed, or closed a host of underperforming wholesale brands in recent years to focus on four high-potential brands with their own retail stores.
On the call, the company said it was ramping up its e-commerce business. For the first quarter, it beefed up its e-commerce and marketing spend at Juicy, Lucky and Kate Spade by $8 million.
Shares of the company fell 2 percent to $6.40 after the bell. They closed at $6.55 in regular trading on Wednesday the New York Stock Exchange.
(Reporting by Nivedita Bhattacharjee and Phil Wahba; Editing by Gopakumar Warrier)
© Thomson Reuters 2023 All rights reserved.