Levi's names its new president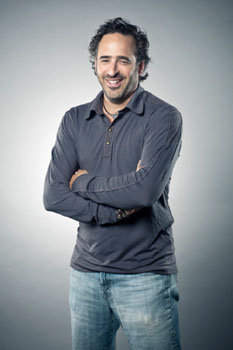 James Curleigh / Photo: Keen
Since last November, Robert Hanson's position had been left vacant. But today Levi Strauss announced that it has found someone to take over from the former president of Levi's, a position Hanson had held with the denim brand for almost a quarter of a century. And it's James Curleigh that Charles 'Chip' Bergh, who has been in control of the group since 1st September, has chosen to head up Levi Strauss's leading brand.
46 year old Curleigh will officially take up the position of Levi's president and executive vice-president of the group on 5th July. A graduate of Harvard and Stanford, he had served as CEO of footwear and accessory company Keen Footwear since 2008. Levi Strauss was quick to point out that under his direction, Keen doubled its growth and expanded its retail operations to 60 countries.
James Curleigh has a strong background in sportswear. Prior to Keen, a specialist in outdoor footwear, he was CEO of Saloman Sports in North America, established Adidas's TaylorMade golf line in Europe, and rose through the ranks at the London headquarters of M&M Mars. According to Charles Bergh, Curleigh "is an inspirational brand leader with a proven track record of bringing innovative products to market while delivering strong results".
The group also announced the promotion of Joelle Maher to the newly-created position of president of global retail, and that Varun Bhatia, formerly of Kraft Foods, will take up the position of chief human resources officer as of 23rd July.
Copyright © 2023 FashionNetwork.com All rights reserved.