Lectra appoints Bruno Mattia as Director, Strategic Accounts Fashion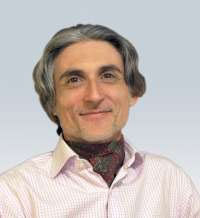 Bruno Mattia / Photo: Lectra
PARIS - Lectra, the world leader in integrated technology solutions dedicated to industries using soft materials-textiles, leather, industrial fabrics, and composite materials, has announced the appointment of Bruno Mattia as Director, Strategic Accounts Fashion.
Reporting directly to Daniel Harari, Lectra CEO, and based at the headquarters in Paris, Bruno Mattia's mission will be to drive relationships with strategic clients worldwide.
"Almost all of Lectra's strategic customers are prestigious brands and a lot of their products have become icons," said Bruno Mattia. "Accompanying them in the deployment of their projects has enabled me to understand how, from design to production; our customers constantly push the limits of their requirements. In this context, our goal, as world leader, is to support their ambitions and contribute to their performances".
Prior to joining Lectra in 2006, Bruno Mattia was Senior Consultant and Project Director within the PLM Branch of IBM Global Services, in charge of complex international projects. During the last 6 years at Lectra, he was responsible for strategic projects for the fashion market, mainly in charge of implementing Lectra Fashion PLM.
© Thomson Reuters 2023 All rights reserved.