Lacoste installs its largest flagship store in New York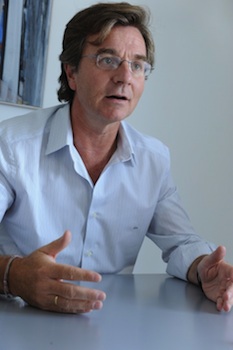 José Luis Duran
Work is about to start: Lacoste is going to take several months to expand and transform its Fifth Avenue New York store. So after the redevelopment, it will offer 600m² of shopping area compared to the 400 now. This will be the brand's largest store.
It will bring all Lacoste lines together, including accessories, and leather goods that have just been launched. It will also be a guinea pig testing for other potential flagship openings. "If it works, there are twelve to fifteen cities in the world that could accommodate retail outlets of this size," said José Luis Duran, CEO of Devanlay.
It is celebrating in any case the slight increase in Lacoste sales recorded by Devanlay in 2010 and forecasts double-digit growth for spring-summer 2011. For the CEO of Devanlay, growth is coming mainly from the more successful countries; Brazil, the United States and Asia.
Copyright © 2023 FashionNetwork.com All rights reserved.