Keryn Francisco is appointed as global product design director at Icebreaker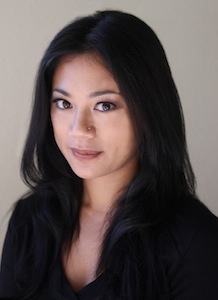 Keryn Francisco
11 October, 2010 – Nike's former global design director, Keryn Francisco, has taken up the position as global product design director at Icebreaker, the New Zealand company that pioneered the outdoor merino wool apparel category and former winner of the Graphic Design Awards of New Zealand.
As new design director, Keryn Francisco explains her vision regarding Icebreaker's future : "My mission is to continue to raise consumer awareness about the miraculous qualities of merino in a modern, functional and stylish way. I want everyone's personal experience with Icebreaker to be so intuitive and immediate that it shifts how they feel, and live, in performance apparel. They can look good and feel good on so many levels with Icebreaker..."
Francisco has worked for a wide range of companies, from lifestyle to performance sport and sportswear brands. She spent the last six years at Beaverton, Oregon- based NIKE, Inc. serving as global design director – women's training from 2008 to 2010, and design director – U.S. women's sportswear from 2004 to 2008. From 2002 to 2004 she was design director – juniors for Blue Marlin in San Francisco. She was also a design consultant for AG Jeans in South Gate, California in 2001. Furthermore, she worked at Levi Strauss & Co. in San Francisco for six years as senior designer – juniors from 1997 to 2001, and as a retail marketing specialist from 1995 to 1997. In 1997 she founded CYA Skatewear in New York City, leading an entrepreneurial venture of women's specific in-line skatewear.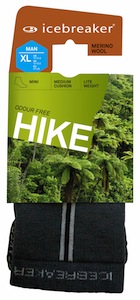 Icebreaker's innovative packaging
Icebreaker Wins New Zealand Graphic Design Awards

In other news, on 1 October 2010, Icebreaker's graphic design team won gold and two silvers at The Designers Institute of New Zealand annual Best Design Awards, an annual showcase of excellence in graphic, spatial, product and interactive design.
Icebreaker won gold for its new, sustainable sock packaging, an 18-month project, which replaced the traditional plastic banit pins used to hold pairs of its premium merino socks together with an innovative folding cardboard wrap pack. The company won silver awards for its Icebreaker GT Technical Baselayer packaging and the new interior art at Icebreaker's Wellington headquarters.
Copyright © 2023 FashionNetwork.com All rights reserved.