Karstadt appoints Andrew R. Jennings as CEO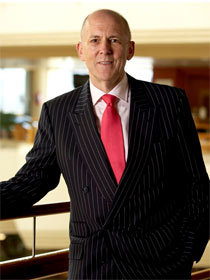 Andrew Jennings
Karstadt has just appointed Andrew R. Jennings as their new CEO. Rescued earlier this year from insolvency by billionaire Nicolas Berggruen (BCBG MaxAzria's associate), the German department store chain is now going to be led by the internationally recognised British retail executive.
Andrew Jennings, who will take office as of January 1st 2011, has worked for famous companies such as Harrods and House of Fraser in England, Brown Thomas in Ireland, Holt Renfrew in Canada and Saks Fifth Avenue in the United States. By the end of 2009, Jennings had served as managing director of Woolworth's South Africa.
Thomas Fox, Karstadt's current CEO, will leave the group once the transition is concluded. The executive board is also occupied by Andreas Boznar, in charge of the sales department, and Marco Schöner, head of the purchasing dept.
Copyright © 2022 FashionNetwork.com All rights reserved.