Kanye West tries his luck once again in Paris
Kanye West loves fashion, and is certainly not the kind of person to give up easily. A few months following the first catwalk show of his eponymous women's fashion label, the rapper who is now also a designer is going back to Paris this March in order to reveal his new Autumn/Winter 2012-13 collection. However, his first experience in the French capital did not really go down that well, receiving a lukewarm response from both buyers and the press.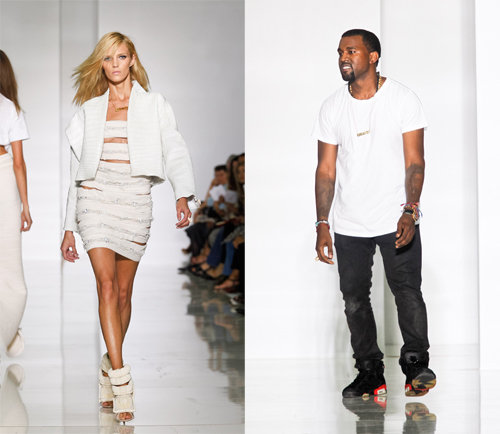 Kanye West at his first catwalk show in October 2011 (photo by Pixelformula)
With the help of more experienced designers, Kanye West still failed to impress the big names in the fashion world, such as Anna Wintour, despite the fact that the US Vogue editor had high hopes for the rapper who has been flirting with fashion for a long time. But, on the 6th of March at 9:30pm, Kanye West will be given a second chance.
Copyright © 2022 FashionNetwork.com All rights reserved.