K-Swiss acquires FORM Athletics
California sportswear company K-Swiss has purchased its neighbour in activities, FORM Athletics based in Laguna Beach. The terms of the agreement have not been disclosed.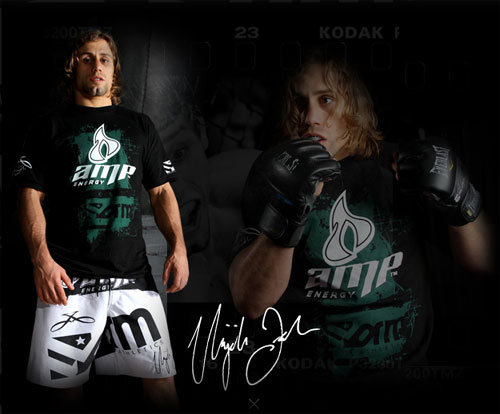 Urijah Faber, MMS fighter and ambassador for FORM Athletics
FORM Athletics, specialist in MMA (mixed martial arts), will operate as a division of K-Swiss, led by Mark Miller, founder and CEO at FORM. Under the agreement, Mark Miller became Chairman of FORM Athletics and was also appointed Chairman of K-Swiss Orange County (KSOC), which he founded and has developed as a new division for the brand that targets the young consumer.
With a lot of experience in the actionsports market, Mark Miller has been particularly focusing on snowboarding in the last 30 years, launching M3 in 1996, but more recently he contributed to the growth of DC shoes, as Vice-President and managing director for the Americas' region.
"Mark has gathered incredible experiences in leadership positions for important sports businesses and so we are confident about our future creation of a progressive and profitable K-Swiss," said David Nichols, vice president of K-Swiss.
Only a young brand, FORM Athletics was launched by Mark Miller at the beginning of 2010 in partnership with Urijah Faber, MMA athlete and former featherweight champion. The brand established itself for martial success and progressive recognition, with an aesthetic inspired by surfing and skating.
In addition to expanding and broadening the product line FORM Athletics, Miller will be responsible for the strategic development of the youth division of KSOC, managing executive teams and handling design and sales.
K-Swiss has an incredible history dating back 44 years and I shall be responsible with this new division; to explore it, to give it meaning and to tranpose to consumers and retailers, both in terms of the product and the brand, "said President of FORM Athletics.
K-Swiss therefore enriches its portfolio of brands with a new sport, different design teams and not forgetting Palladium shoes also bought in 2008.
Original by Céline Vautard. Translated by Rosie Hart
Copyright © 2023 FashionNetwork.com All rights reserved.