Jones eyeing sale of jeans unit for up to $400 mln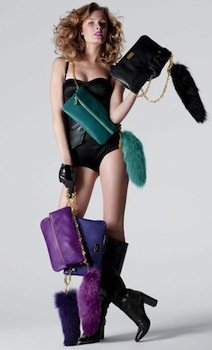 Nine West trends
Oct 11 (Reuters) - Jones Group Inc , a maker of clothing, shoes and accessories, is in talks to sell off its stagnating jeanswear division as it focuses on its more profitable luxury brands, sending its shares up 12 percent.
Jones said it is in talks with Israel's Delta Galil Industries Ltd , a maker of private-label clothing, to sell the jeans unit for between $350 million and $400 million.
The company dropped the word "apparel" from its name last year to reflect its focus on its accessories business and bought high-end shoe retailer Kurt Geiger earlier this year to increase its foothold in the international luxury market.
Jones, whose brands include Nine West, Anne Klein and Rachel Roy, expects to either reach a deal with Delta Galil or end talks within a month. The company said it would use most of the proceeds from a sale to buy back shares.
The company earned $189.1 million, or 23 percent of total revenue, in its most recent quarter from selling its jeans wholesale to U.S. retailers such as Macy's Inc .
Jeans maker and retailer Guess Inc also reported in August that its North American wholesale revenue also fell in its most recent quarter, citing a competitive jeans market.
Both Jones and Guess' gross margins have been hurt by higher cotton prices and labor costs.
Jones has bought two high-end shoe brands in the last 17 months to raise its exposure to the luxury market, where profit margins are less vulnerable to rising costs and shoppers have not pulled back despite the weak economic environment.
In June, Jones bought British shoe retailer Kurt Geiger from private equity firm Graphite Capital, and in May 2010 it bought a majority stake in shoemaker Stuart Weitzman.
A company executive said in July that higher margins in those two lines helped offset higher overall product costs.
Jones shares, which closed at $9.69 on Monday, have fallen 53.5 percent since hitting a 52-week high last October. On Tuesday morning, they were trading up 12 percent at $10.88 on the New York Stock Exchange.
By Nivedita Bhattacharjee
© Thomson Reuters 2023 All rights reserved.