JJB Sports offers landlords sop to back rescue plan
Mar 3 - Struggling British sportswear retailer JJB Sports is offering its landlords a share of up to 7.5 million pounds ($12.25 million) if they back its rescue plan.

JJB Sports, in which America's richest man Bill Gates holds a 5.5 percent stake, on Thursday set out the details of its second company voluntary arrangement in as many years.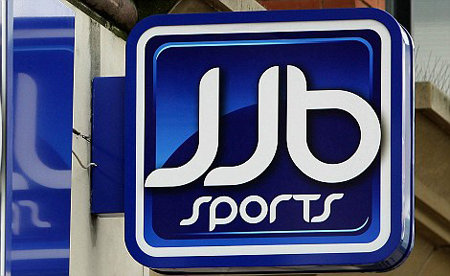 JJB Sports
It needs creditors, including landlords, and shareholders to back the plan or it will likely go into administration, threatening 6,300 jobs.
JJB wants to close 43 stores by April 2012 and have the option of closing a further 46 stores by April 2013, pay 50 percent less rent on these 89 properties prior to closure and pay rent monthly rather than quarterly on all stores. It would retain a core group of 150 stores.
The CVA terms provide for an additional payment to landlords of 2.5 million pounds to 7.5 million pounds, to be paid in cash or JJB shares in April 2013.
"In formulating these CVA proposals we have talked to our landlords and listened to their views. As a result, we are offering them a possible share in the value of a restructured JJB," said Chairman Mike McTighe.
Prior to Thursday's update shares in JJB had lost 89 percent of their value over the last year.
The stock was up 4.7 percent at 21.8 percent at 0931 GMT, valuing the business at about 29 million pounds.
To become effective JJB's proposals need the backing of 75 percent of unsecured creditors and 50 percent of shareholders at meetings set for March 22.
However, there has been landlord hostility to its plan. Last week Capital Shopping Centres, the UK's largest mall owner, said it would vote against the CVA.
Last month JJB raised 31.5 million pounds in a share sale that represented a first step towards survival.
But the firm has said it requires a larger capital raising, in addition to the 31.5 million pounds and backing for the CVA if it is to stay in business.
JJB plans to announce details of its future funding requirements and the key terms of its second capital raising before March 22.
The firm, which plans to move from the main market to AIM, is also in takeover talks with thriving rival JD Sports Fashion. Analysts are, however, sceptical a deal will emerge, given that JD may prefer to wait and see if JJB survives.
(Reporting by James Davey; Editing by Mike Nesbit)
© Thomson Reuters 2023 All rights reserved.