Jean Paul Gaultier supports the fight againsts Aids
"The striped t-shirt represents travel, freedom, hope and therefore life. Between the stipes there is the typical image of an arrow pierced heart, this message of hope is engraved on his body" JPG explains. He then concludes "Children are our hope for the future, so we have to do everything to stop them getting HIV. This reinterpreted striped t-shirt successfully illustrates the cause of this campaign."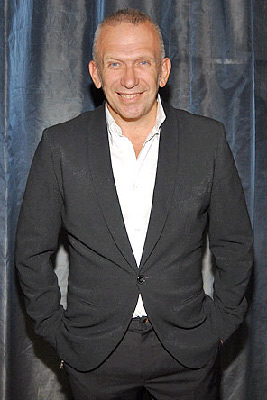 Jean Paul Gaultier
The Born HIV Free campaign was initiated and supported by Carla Bruni-Sarkozy for the global fight for the protection of women and children with Aids. She aims to help the cause with the use of art, culture, fashion and fun.
The t-shirts designed by Jean Paul Gaultier will be sold all across france from August 6 with Elle magazine. They are limited edition and available wherever the magazine is offered.
Original by Sarah Ahssen. Translated by Rosie Hart
Copyright © 2023 FashionNetwork.com All rights reserved.