Interparfums SA and Balmain sign exclusive fragrance license
Inter Parfums Inc has just signed a worlwide license with Balmain, via its French subsidiary Interparfums SA, to create, produce and distribute Balmain's perfumes for men and women. The agreement with the French fashion house, which currently has Olivier Rousteing as head of design, will begin on January 1st, 2012 and should last for 12 years.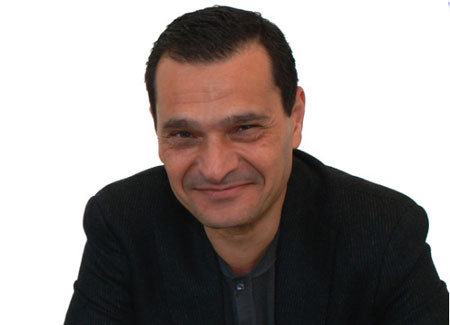 Philippe Benacin, CEO of Interparfums SA
The launch of the first fragrance line, at least the female one, is scheduled for the end of 2012. For Philippe Benacin, CEO of Interparfums SA, Balmain has "considerably evolved" in recent years. "It is a prescriptive brand, with creative preconceived notions, an elitist style. We are going to revamp its fragrance line, update the packaging". The CEO of Balmain, Alain Hivelin, praised Mr. Benacin for his "high standards of professionalism".
Today, Balmain's perfume line consists of 8 fragrances, including Monsieur Balmain, Miss Balmain, Carbone and Ambre Gris. Philippe Benacin is counting on a strong distribution via department stores in Europe and Asia, two "key regions for development... Where the brand is largely represented, and where it is most desired". Indeed, the fashion house signed at the beginning of the year an exclusive license with Hong-Kong based group Bluebell, for the distribution in Asia of its ready-to-wear collections and accessories, beginning in Fall/Winter 2011-12. The deal with the new licenser includes an increase in the number of its points of sale in retailers (currently 15) and the opening of a boutique in Tokyo over the next year. This will be Balmain's second store in the world, after the one in Paris.
After recently signing other license agreements with Jimmy Choo and Boucheron, launching the 'Legend' fragrance with Montblanc, and now in line to potentially buy Jean Paul Gaultier, Inter Parfums is strengthening its presence in the luxury market. In 2010, its total sales reached 305.7 million euros, up 17.9% compared to 2009. Its Burberry range generated 184.8 million euros, and Burberry's right to buy the license has moved to end of 2012.
Copyright © 2022 FashionNetwork.com All rights reserved.