IKKS explores opportunities in Europe and China
After the French market, Spain is the country where IKKS currently operates the most number of boutiques. But the financial crisis has led the French company to seek development opportunities in new markets, and for the last two years IKKS has been strengthening its presence in the Benelux region.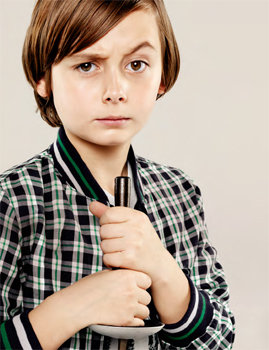 IKKS Junior arrives in China via seven corners
IKKS, which expects to launch around 30 stores every year, is counting on 5 to 6 store openings in the Netherlands. The brand recently opened a shop in The Hague and another one in Amsterdam on March 3rd. It should also be opening its first store dedicated to womenswear in Maastricht anytime soon.
"We are going to expand our presence to all of the key cities in the country. Our multi-brand segment in Belgium and Holland is traditionally strong, but we were affected by the arrival of other brands with Belgian and Flemish styles," explained IKKS marketing and communications director Barbara Gendre. "We have to protect our presence in these countries." The French brand just launched two boutiques in Brussels and Hasselt between the end of February and beginning of March and is set to open an IKKS Women store in the country over the next few days.
Currently present in round 15 countries, IKKS is not solely focused on the Benelux region. "We are closely following other markets such as the UK and Italy," said Barbara Gendre. "We have already started talking to department stores such as House of Fraser in England and Coin and Rinascente in Italy." IKKS should be arriving in England in around one year's time.
Besides European markets, the brand also wants to explore China. Through a deal with Shanghai Longtrust, which specialises in the distribution of children's apparel, IKKS plans to open seven corners dedicated to junior clothing in five key locations (Beijing, Shanghai, Taiyuan, Wuxi and Suzhou).
Today, IKKS runs a total of 350 boutiques of which 260 can be found in France. The brand has a total turnover of 250 million euros, of which 110 million come from sales from its womenswear segment and 100 million from children's wear.
Copyright © 2023 FashionNetwork.com All rights reserved.