Iconix takes control of 100% of Zoo York
Iconix's ownership of Zoo York is passing to 100%. The American group had previously acquired 51% of the streetwear brand back in 2009 when it gained control of 51% of Ecko's portfolio of brands.

As it presented its first quarter 2011 results, Iconix took the opportunity to announce that it is set to become the only owner of Zoo York via the acquisition of the remaining 49% of the brand for the price of nearly 18 million dollars (13 million euros). Since it took control of the brand in 2009, Iconix has partnered with Li & Fung for the development of Zoo York's sportswear and its distribution in large department stores such as JC Penney and Kohl's.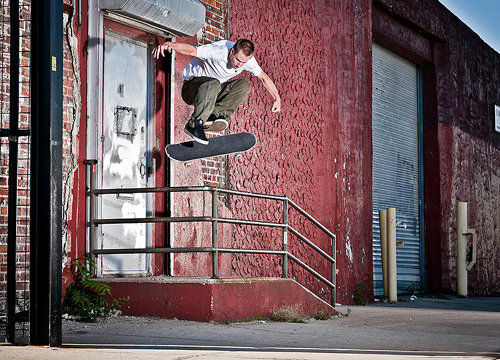 Zoo York
With a rich portfolio of brands including Roca Wear, Rampage, Material Girl, Ecko and Ed Hardy, Iconix recently posted a double-digit growth in revenue. For the first quarter of 2011, the latter reached 127 million euros and thus saw an increase of 23% in comparison to the same period in 2010. Meanwhile, its EBITDA (earnings before interest, taxes, depreciation and amortization) increased by 18% to 81 million euros.
Neil Cole, CEO of Iconix, explained that this growth allowed to group to keep its objectives for the fiscal year ahead. As for its international development, the president also shed some light into the company's ambitions. "Europe has proven to be very difficult and we did not reach the growth that we wished. We currently have five joint-ventures in China and are planning to have signed another two or three during the second quarter. Our partners have 220 stores and that number is expected to go up to 400 from now until the end of the year". But China is not the only country in Iconix's expansion plans, as the group is also eyeing the Middle-East, India and Russia. Iconix also announced that it plans to make new acquisitions in the next few months, although Neil Cole said that no European sportswear brands are among the group's top 5.
Copyright © 2023 FashionNetwork.com All rights reserved.