Hugo Boss: Graeme Black appointed as creative consultant for Boss Black Womenswear
Hugo Boss is paying particular attention to its Boss Black Womenswear line. Elegance, sophistication and precision of cuts have been stressed since the launch of the label in 2000, and from now on the brand's director, Karin Busnel, will be assisted by Graeme Black who has joined the creative team in a consulting capacity.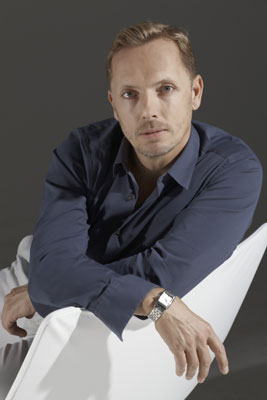 Graeme Black
Mr Black therefore has the responsibility for the stylistic evolution of the collection as well as its development.
This task for Boss Black Womenswear will be carried out in parallel with the management of his own label. This Scottish designer, now based in London, has been involved in the world of fashion for a number of years, having worked for Salvatore Ferragamo as well as Giorgio Armani, for whom he designed womenswear lines.

By Jonathan Fulwell (Source: Julie Mangaud)
Copyright © 2023 FashionNetwork.com All rights reserved.