Hublot chairman sees US sales rising, more stores
Hublot expects U.S. sales to represent a growing portion of the Swiss luxury watchmaker's global revenue in the coming years, helped by new stores and tourism at hubs like Miami and Las Vegas, Chairman Jean-Claude Biver said.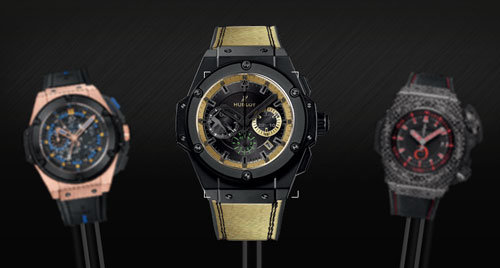 Photo: Hublot
Hublot, a unit of LVMH, operates five U.S. stores and gets about 14 percent of its sales in that market. But that could grow to 10 stores and 20 percent of sales, Biver told Reuters on Wednesday. Hublot is set to open a sixth store, in Atlanta, in August.
U.S. luxury sales have rebounded since the financial crisis in 2008. The rise in tourism from countries with an emerging middle class, like Brazil, China and Russia, have been instrumental to that growth for high-end chains like Tiffany & Co and Saks Inc.
Latin American shoppers account for 90 percent of sales at Hublot's store in Miami, making it the company's top-grossing location anywhere, Biver said.
At its Madison Avenue store in New York, international customers generate a third of revenue.
"The country is important," Biver said. "You cannot underestimate America. It's underdeveloped. We have not reached the (full) potential."
Hublot, one of the fastest-rising watch brands within LVMH, sells about 30,000 watches a year ranging in price from $5,000 to $5 million. The brand was founded in 1980 and is renowned for using distinctive natural black rubber straps.
The watches and jewelry unit of LVMH generated 1.95 billion euros ($2.5 billion), or 8 percent of the company's revenue, in 2011. The other brands in the division include TAG Heuer, Bulgari and Montres Dior.
Last month, Tiffany lowered its revenue forecasts, citing slowing growth in China and the United States.
Biver acknowledged a slowing of growth industrywide, but said Hublot's global revenue should rise by a double-digit percentage rate this year, outpacing the 9 percent to 10 percent increase expected for Swiss watches industrywide.
Biver said luxury watches like Hublot's were relatively insulated from a pullback in spending, given their scarcity.
"The Swiss watch industry has no competition," Biver said. "Nobody will buy a $10,000 watch if it's not Swiss made."
© Thomson Reuters 2023 All rights reserved.