Hermès launches Shang Xia brand in China
In an historic first for the French luxury group, Hermès is preparing to launch a new brand in China: Shang Xia.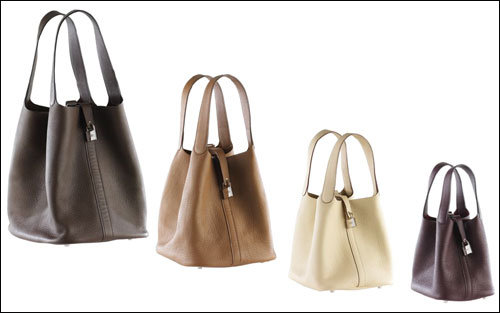 Hermès, Picotin Lock handbag
This news, revealed by Capital.fr and confirmed by La Tribune, a French newspaper, demonstrates that the luxury group is intending to catch up in the Chinese market.
"Shang Xia will be an authentic fashion house, with a style, material and know-how that is anchored in Chinese culture," declared Patrick Thomas, manager of Hermès International.
The objective of this move is to offer cheaper products in China, as well as capitalising on the growth of the luxury market in the country in 2010.
By Jonathan Fulwell (Source: C. Vautard)
Copyright © 2023 FashionNetwork.com All rights reserved.