Hermes launches its 2nd international Emile Award
Headed by founding company Hermes, the Emile award (Prix Emile) celebrates design and innovation brought to the industry this year, for the second time. Initiated in 2008 on a European scale, this time the 2011 prize is for designers, professionals and students from the world over.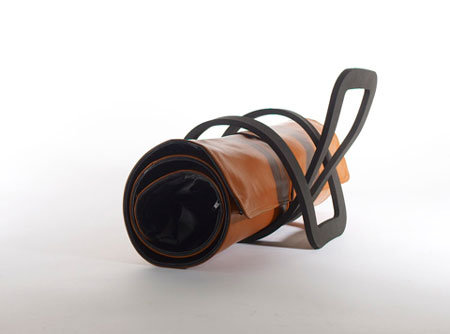 "Rolling VS Folding" by Francesco Librizzi and Vittorio Venezia ©Philippe Lacombe (3rd prize winner in 2008)
The idea is to support innovative design. This year's theme for the competition is "chauffer, se chauffer, réchauffer" (warm up, keep yourself warm, reheat), the designers will be evaluated on their "reflection on the meaning of the object", "their ability to meet current and future societal needs." Chaired by Toyo Ito, the Japanese architect, the judges will award three prizes (50,000, 25,000 and 15,000 Euros) in October. The announcement of the finalists is scheduled for March 31st, from which the competitors will have three months to complete their prototype.
Meanwhile, the Faubourg-based fashion house will soon unveil its eagerly awaited collection "Petit H", which draws on contemporary performing artists for an exclusive collaboration.
Copyright © 2022 FashionNetwork.com All rights reserved.