Hermes H1 profit rise, forms yacht venture
PARIS, Aug 29 (Reuters) - Paris-based luxury group Hermes on Friday posted a solid rise in first-half profits, helped by resilient demand from non-French buyers for its themed silk scarfs and upmarket leather goods.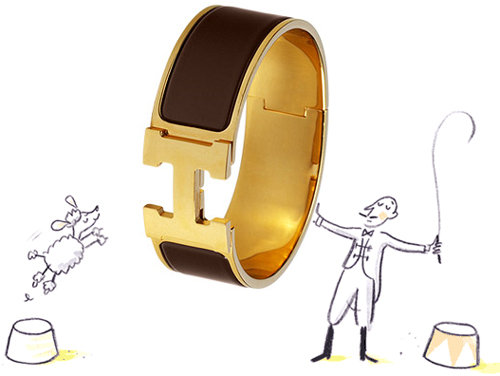 Hermès
Hermes, whose handbags start at 1,200 euros and can fetch 50,000 euros, said it planned to open or renovate about 15 stores in the second half.
The group, which also designed an interior for a Eurocopter helicopter, also agreed to enter into a joint venture with the Monaco-based yacht maker Wally to "conceive and develop innovative projects."
No further details were given.
The French group saw operating profit rise to 203.8 million euros ($301.4 million) in the six months to June 30, up from 178.6 million euros, while net profit reached 134.9 million euros, up from 128.1 million euros last year.
The leather goods group boasts some of the fattest margins in the industry.
Hermes, known for its "H" embossed belts and decades-old perfumes such as Bel-Ami and Caleche, generated an operating margin of 25.1 percent in the first half, up from 24.8 percent last year.
Comparatively, Italy's Tod's group on Thursday posted a flat first-half operating margin of 18.2 percent.
Hermes, which has diversified over the years into fine tableware and shoe making, also said it had increased its holding in Jean Paul Gaultier to 45 percent from 35 percent.
The group also owns the quintessentially British shoe maker John Lobb.
It said it planned to open shops in the second half in several countries, including in San Diego in the United States and in China.
Hermes is also the European luxury sector's most expensive stock. It is trading at 34 times this year's earnings, which puts it at a wide premium to the sector average of about 16 times.
Comparatively, LVMH , owner of Louis Vuitton leather goods and Champagne house Moet & Chandon, is on 15 times while Tod's has a multiple of 13.5 times.
Hermes stock has also been alone among its peers in climbing this year, having gained more than 10 percent since Jan. 1. (Reporting by Astrid Wendlandt; Editing by David Cowell)
© Thomson Reuters 2023 All rights reserved.