Harry Winston's profit up; to wait on Diavik report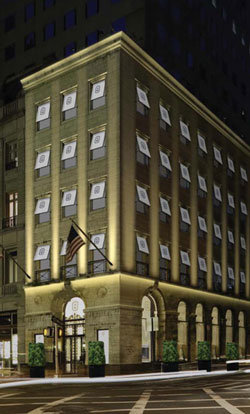 Harry Winston' 5th Avenue store in New York / Photo: Harry Winston
Harry Winston Diamond Corp posted a 17 percent jump in quarterly profit, and said it would wait on the release of a full life-of-mine plan for the Diavik diamond project, following partner Rio Tinto's decision to review its diamond business.
Rio Tinto , which is the operator and 60 percent owner of the Diavik mine in Canada, said in March it was considering selling its diamond business to focus instead on more profitable metals.
Harry Winston, a luxury jeweler and watchmaker which holds the remaining 40 percent of Diavik, said it expected rough diamond production at the mine to rise to 8.3 million carats in calendar 2012 from 6.7 million in 2011.
However, it had decided not to release a full life-of-mine plan at present as the project parameters could change during Rio Tinto's review.
Net income in the fourth quarter rose to $16.6 million, or 20 cents a share, compared with $13.7 million, or 16 cents a share, a year ago, it said in a statement.
Revenue rose to $216 million from $215.4 million a year ago, including a 24 percent jump in sales from the company's mining segment to $102.2 million.
Shares of Harry Winston closed at C$14.51 on Wednesday on the Toronto Stock Exchange.
© Thomson Reuters 2023 All rights reserved.