H&M relies on new brands for long-term growth
STOCKHOLM - Budget fashion giant Hennes & Mauritz, which is experimenting with new store chains alongside its core brand, will need these different segments to keep up its growth pace in the long term, its top executive said.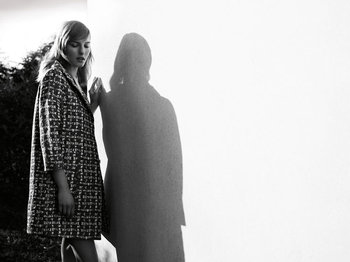 Photo: COS
The Swedish firm has grown from less than 100 stores in the Nordics in the mid-70's to become the world's second largest clothes retailer, with more than 2,500 stores in 45 countries.
In 2007, it launched its first separate chain of stores, more up-market COS, and soon after bought small young fashion chains Weekday and Monki, and the brand Cheap Monday. In March this year it said it would open another chain, "& Other Stories".
"We can increase the number of H&M stores by 10–15 percent (yearly) for many years to come, but the base is growing constantly, so at some point in time that will end," Chief Executive Karl-Johan Persson told Reuters on Monday.
"We have very good growth without these other brands, which account for a small part. But long, long term, if we are to maintain these growth rates, and I am talking about long-term, then it's a 'need'," added Persson, whose family are the majority shareholders of the 65-year-old group.
The H&M brand could grow much more in North America and Asia, where the group only has a small presence. It also currently has no shops in the southern hemisphere.
But in some markets in Europe, where H&M still has the bulk of business, the core brand already has a strong presence.
In April, the group, which has boosted its core brand in recent years through collaborations with designers like Karl Lagerfeld and celebrities like Madonna, reported its first fall in monthly sales for more than 2-1/2 years.
The aim to widen the customer base through separate chains comes as the fashion market faces challenges from an increasing number of players in the budget segment and as consumers, not the least in crisis-hit Europe, keep a tighter hold on purse strings.
Chains targeting less price-focused shoppers may also be better positioned to pass on rising raw material and labour costs in higher prices than the budget-image conscious core brand.
"We have proved that we can carry something like this out and do it well, and (that it can) contribute to H&M's growth and profitability for several years. COS is new, of course, but it has had a very good development," Persson said.
H&M, whose biggest rival is Zara owner Inditex, does not break down results for separate brands, but said in March that COS, which today has around 50 stores in nine countries, has good profitability.
Persson said the roll-out of the new chain, "& Other Stories", would look roughly like COS' first year, with store openings in several European cities in the first half 2013.
H&M has said "& Other Stories" will have slightly higher prices and slightly better quality than core H&M but remains secretive about its style and contents.
"If we succeed with this (chain) too, it will give H&M another leg to lean on, and there will then be great opportunities to contribute to H&M's growth and profitability also with this," Persson said.
Persson said the group could trial more separate chains to complement the core brand. H&M said in March it was looking into ways to broaden the offer within the H&M stores as well.
H&M shares are down 0.9 percent since the start of the year while shares in Inditex, which launched its first separate chain of stores already in 1991 and now has eight, rose 7 percent and the European retail index .SXRP fell 5.7 percent over the same period.
© Thomson Reuters 2023 All rights reserved.