H&M ranked as the #1 user of organic cotton
With 15,000 tonnes of organic cotton used in 2010, the Swedish group was ranked as the no. 1 global purchaser of the material, according to the Textile Exchange's report on the global sustainable textiles market.

Moving up from its 5th place in 2009, the retailer now comes before other giants such as C&A, Nike, Zara, Adidas, Greensource, Anvil Knitwear, Target, Disney and Otto Group. As for Levi Strauss and Walmart, which had appeared in the 2009 ranking, the two fell off the chart altogether.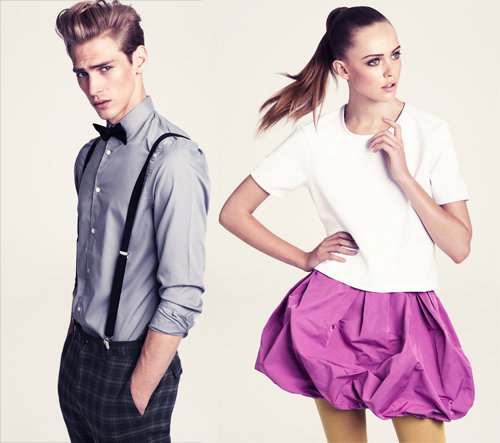 H&M Fall/Winter 2011-12 collection
"Their fun and stylish eco-collection not only resonates with their customer, but also supports H&M's longer term commitment to create fashion more sustainably", stated LaRhea Pepper, managing director of Textile Exchange.
She is of course referring to H&M's new "Conscious" line, launched in April, which was the retailer's first collection to be made from 100% recycled materials. In fact, the group's intention is to only use sustainable cotton by 2020. H&M has also been involved with the Better Cotton Initiative (BCI) since 2004, together with other large groups such as Gap and Adidas, which supports 68,000 cotton farmers to become more eco-friendly.
In the space of one year, the Swedish retailer saw its store network go from 2,066 to 2,306 locations. Present in 40 or so different markets, the company turned over around 12 billion euros in 2010.
Copyright © 2023 FashionNetwork.com All rights reserved.