H&M on quest for growth with new fashion chains
STOCKHOLM - Hennes & Mauritz, which pioneered global expansion in fashion retailing, now finds itself tailing Zara owner Inditex not just in size but in strategy as it trials separate fashion chains to attract new customers.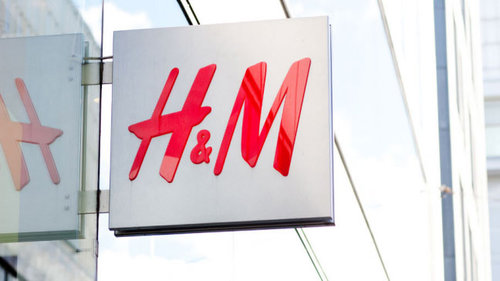 Photo: H&M
Shares in both companies have outperformed the European retail index, which is down 8 percent this year as the continent's debt worries hit consumer spending, but while world number one clothes retailer Inditex is up 13 percent, H&M, now second biggest, is around 4 percent down.
The Swedish firm is hoping new chains - Spain's Inditex already has eight concepts to entice different customers - will help it out.
"H&M is a strong global retailer with healthy margins and should trade at a premium to the broader retail segment," Bernstein analyst Jamie Merriman said. H&M has historically traded at a higher premium than Inditex, due to higher margins, but she now felt the same level, 40 percent, would be appropriate for both companies.
"In my view, expectations for H&M's profit margins are too high this year, and I expect that as results disappoint, the shares will de-rate relative to Inditex shares," said Merriman, who has an "underperform" rating on the stock.
Seeking to preserve its cheap and cheerful image, H&M has taken hits to margins rather than pass on growing input costs, some of which, like labour in Asia, are likely to continue.
Analysts say the company launched in 1947 and now run by the grandson of its founder did not need separate chains before and can still expand its core brand, which is growing in Europe, North America and Asia. H&M is also mulling the southern hemisphere. But eventually the expansion pace will run out of steam, firstly in Europe where it already has a large presence.
And with higher costs, a growing number of budget competitors and increasingly cost-conscious and discerning customers in Europe, where it has near 90 percent of its turnover, it makes sense to spread the risk by adding a second more upmarket chain alongside its COS stores, its first separate brand.
Separate chains whose hallmarks are not budget are more likely to be able to pass on cost hikes to customers, supporting profit margins.
"Shopping habits are changing, even among younger consumers. They might be holding out for a better quality product for a higher price but buy these products less frequently," said Isabel Cavill at consultant Retail Planet.
Inditex, whose core Zara brand has a slightly narrower product range than H&M, launched its first separate chain in 1991, while H&M launched COS in 2007 in a strategy CEO Karl-Johan Persson is now expanding to secure long-term growth.
"We have proved that we can carry something like this out and do it well, and (that it can) contribute to H&M's growth and profitability for several years. COS is new, of course, but it has had a very good development," Persson told Reuters in an interview in May.
H&M and Inditex both trade at around 19 times this year's earnings according to StarMine data, roughly in line with expanding Uniqlo parent Fast Retailing Co and outshining Gap at 14 and Marks & Spencer and Next at around 10.
"H&M didn't need other formats for a long time. Having a more mass market concept in H&M, it had the potential to gain a larger market share in any one market than, say, Zara might have had as a standalone concept," said analyst Anne Critchlow of Societe Generale.
But H&M reported its first fall in monthly sales for more than 2-2/2 years in April and Critchlow said Inditex's higher exposure and growth in emerging markets would underpin higher like-for-like sales growth over the longer term.
A decade ago, Inditex was smaller than H&M, but sales have grown fourfold, to $17.6 billion last year, while H&M's sales tripled to $15.5 billion. Inditex's share price has roughly tripled while H&M's has roughly doubled.
Inditex's operating margin has also caught up from lower levels, while H&M's has shrunk in recent years. The two firms both had operating margins of about 18.5 percent last year, far above the sector.
In a Reuters poll last month, half of 14 analysts had a positive rating on H&M's share, four were neutral and three negative.
RACY
H&M will be launching the new fashion chain "& Other Stories" in a few European cities in the first half of 2013. It has kept the concept under wraps but said that, like COS, which now has 51 stores in 11 markets and is profitable, it would have higher prices and better quality than the core brand.
"H&M in terms of their product range is a little bit more racy than things like (Inditex's most up market brand) Massimo Dutti, they are prepared to experiment more with quite interesting designs, to have more outrageous designs. I couldn't imagine it being a classic," Cavill said.
H&M's first-ever bolt-on acquisition was in 2008, of the owner of small niche chains Weekday and Monki, which together now have grown to around 70 stores in eight countries, and the brand Cheap Monday which now also has a few own stores. The group does not break down results by brands but Swedish media reports have said Weekday and Monki have been loss-making.
H&M itself has grown from about 100 stores when it first opened outside the Nordics in 1976, to around 2,500 in 44 countries. The company is now also looking into ways to broaden the offer within the H&M stores.
"We can increase the number of H&M stores by 10-15 percent (yearly) for many years to come, but the base is growing constantly, so at some point in time that will end," Persson said in the interview.
Finding out whether the new concepts are viable will take time, analysts say. "But over the next five years they could be the new avenue for growth and deliver quite successfully for the company," said Neil Saunders at retail consultant Conlumino.
INNOVATION
Most global fashion retailers, such as world no.3 player Gap with its Banana Republic and Old Navy brands, and Asia's top apparel retailer Fast Retailing, have seen the wisdom of diversification.
"One thing in clothing is very certain. That is that nobody spends all of their money at one store. People do a lot of shopping around - it's a very promiscuous sector," said Conlumino's Saunders.
Benetton and M&S are now suffering in the face of their nimbler rivals after they ran out of ideas on clothing.
Benetton was delisted last month after the brand fell out of fashion from its 1980s heyday. The founding family is now trying to revive the brand and reposition the company.
H&M's push for diversity has been driven by Karl-Johan, head of new business before becoming CEO in 2009. His father, Stefan, turned the company founded by his father, Erling, from a Swedish to a global name from the early 80's.
"They were content, historically, with operating a single brand and it hasn't done them any harm. But the last five years they definitely seem to have become more adventurous, more curious about what a truly multi-brand business might look like," said Bryan Roberts at global consultancy group Kantar Retail.
"That innovation, that curiosity, is really coming to the fore now."
© Thomson Reuters 2023 All rights reserved.