H&M launches latest guest line : Comme des Garcons
By Veronica Ek
STOCKHOLM, Nov 13 (Reuters) - Hennes & Mauritz , the fashion giant noted for its high-profile guest designers, on Thursday launched new lines by Comme des Garcons founder Rei Kawakubo.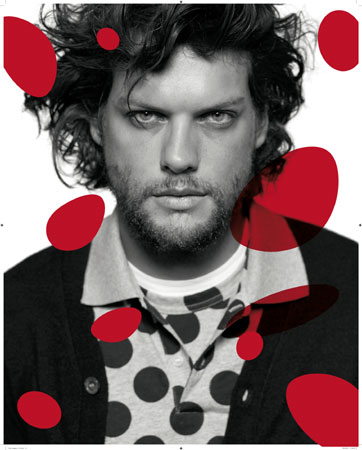 H&M Comme des Garcons
About 100 shoppers queued outside a large company store in Stockholm as clothing and accessories by Kawakubo, known for flouting traditional rules of design, went on sale.
Past launches -- including those by Roberto Cavalli and Stella McCartney -- have generated frenzied scenes as shoppers sought to buy chic designs at cut-rate prices. Last year's Cavalli collection sold out within minutes.
But this year's launch - targeted at some 200 of more than 1,600 stores around the world - looked like a calmer affair, reflecting the sombre mood among consumers as they grapple with the global financial crisis.
H&M spokeswoman Kristina Stenvinkel declined to compare the launch with last year's in terms of crowd size or excitement. "I think we have had a nice atmosphere this year," Stenvinkel said.
Soren Lontoft Hansen, analyst at Sydbank, said collaborative launches were a key plank in H&M's strategy and the new line fitted in well with a push into Japan.
"And in these times of ecomonic downturn, I think customers will go towards the lower-price segment," Hansen said, adding H&M was outperforming its rivals.
"Looking at the sales figures, although the like-for-like figures have been negative for the past three to four months, H&M is taking market shares from competitors in main markets like Sweden and Germany."
EDGY FASHION
Kawakubo's clothes are usually more aligned with conceptual art than mainstream fashion.
But the new collection is more akin to H&M's traditional down-to-earth styles and features shirts with polka dot prints and dark-hued skirts and trousers.
The collection had its premier in Tokyo on Saturday, attracting thousands, before the formal launch on Thursday.
"This is not my favourite designer. It's somewhat edgy and Swedes are a bit careful. But I like it," said shopper Monika Budita, who snapped up a black sweater with white dots.
H&M said the Comme des Garcons collection ranges in price from 198 Swedish crowns ($24.47) for a top to 2,998 crowns for a dress.
Other collaborations have included Karl Lagerfeld and Viktor & Rolf. (Editing by David Cowell)
© Thomson Reuters 2023 All rights reserved.