H&M defies retail gloom as July sales top forecast
STOCKHOLM, Aug 15 (Reuters) - Swedish fashion giant Hennes & Mauritz posted better-than-expected sales figures for July on Friday August 15th, defying an economic slowdown, as cost-conscious shoppers appeared to favour its moderately priced clothes.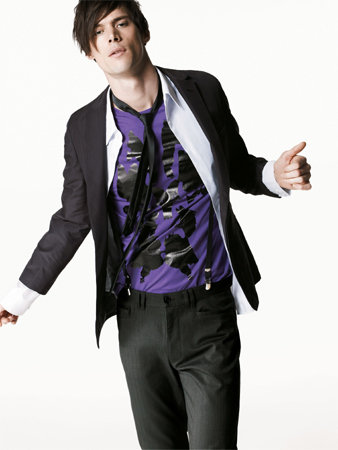 H&M fall 2008
H&M, the world's third-biggest retailer by sales, said turnover in established stores was up 3 percent, compared with forecasts for a 2.1 percent gain.
In June, sales in established stores dipped 2 percent as economic gloom weighed on the retail sector.
Overall sales rose 15 percent, topping forecasts for a 12.7 percent rise, according to a Reuters poll.
The gains came despite recent downbeat news from Germany, H&M's biggest market, where industry data showed apparel sales there fell 2 percent in July.
"Sales are a little bit better than the market expectations. It shows the trend we have seen -- that in a weak market H&M will perform better than the underlying clothing market," said Peter Wallin, analyst at Kaupthing.
Inditex , Europe's biggest clothing firm, has suffered a slowdown in turnover this year although it has not adjusted its target for full-year growth of 4 percent in same-store sales.
(Reporting by Adam Cox; Additional reporting by Lina Osterberg; Editing by Erica Billingham)
© Thomson Reuters 2023 All rights reserved.