Gucci sues credit processing companies for sales of fakes
NEW YORK, Aug 6 (Reuters) - Gucci America sued several credit card processing companies for trademark infringement on Thursday 6 August on grounds those companies facilitated the sale of counterfeit Gucci bags on the Internet.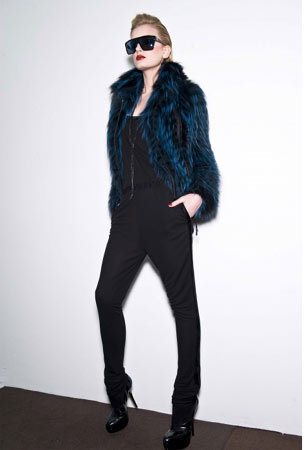 Backstage at Gucci's autumn-winter 2009/2010 womenswear fashion show in Milan - Photo: PixelFormula
Gucci America said in the lawsuit filed in U.S. District Court in Manhattan that by processing transactions on counterfeits, the companies "not only supply the necessary marketplace for such transactions, they are full partners in those counterfeiting activities."
The lawsuit named Frontline Processing Corp, Woodforest National Bank, Durango Merchant Services LLC and other unnamed companies.
Chuck Vernon, a lawyer for Woodforest National Bank, said he had not yet reviewed the lawsuit. Representatives for the other companies were unavailable for comment.
Gucci, owned by French luxury goods company PPR (PRTP.PA), said the current case stems from another anti-counterfeit case that Gucci settled last year.
All of the companies had worked with the Laurette Co, which owns the website TheBagAddiction.com, according to Gucci's lawyer Robert Weigel. Gucci sued the Laurette Co in 2008, saying its sale of counterfeit Gucci products contributed to trademark infringement.
In Dec. 2008, the website's owners, the Laurette Co Inc, and others were ordered to pay Gucci $5.2 million.
(Reporting by Edith Honan, Editing by Toni Reinhold)
© Thomson Reuters 2021 All rights reserved.