Gucci and Unicef: five years on
It has been five years since Gucci first launched its campaign to raise funds for Unicef. These campaigns have run in Gucci boutiques in twenty countries around the world and contribute a percentage of the sales of specially designed items to support Unicef programs. This year, Gucci has chosen the children's book "Snowman in Africa" by Michael Roberts as the theme.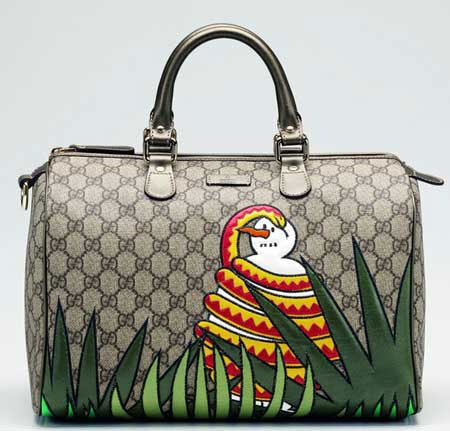 Gucci for Unicef
On the cards are bags, key-rings and coin purses, of which 25% of the sale price will be donated to Unicef.
Gucci has so far donated more than $7 million to Unicef.

By Jonathan Fulwell (Source: Sarah Ahssen)
Copyright © 2023 FashionNetwork.com All rights reserved.