Giles Deacon wants to grow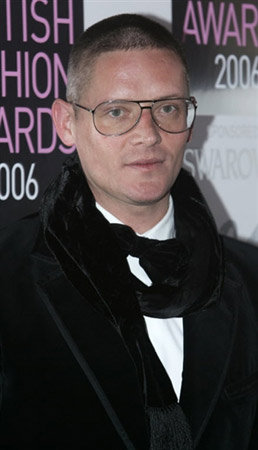 Giles Deacon - Photo : Leon Neal/AFP
Giles Deacon has signed a production and distribution agreement with the Italian manufacturer Castor. The objective of the agreement is ambitious: it should boost sales and enlarge the fashion designer's distribution network.
Located in Mantova in northern Italy, Castor is a young company founded in 2002 which creates prototypes for Chanel, Valentino and Aquascutum and works on promotion, distribution and production for the labels Mantù, Gabriele Colangelo and now Giles – the label from Giles Deacon, launched in 2004.
Despite the crisis Giles Deacon, winner of Best Designer at the British Fashion Awards in 2006, has the ambition and above all the optimism to succeed. With this deal, the designer is planning to extend his collection and increase the number of his points of sales from 38 to 120-140.
"For a moment, we stopped and asked ourselves: 'What is it that we really want to do for our company?' And we said: 'a big business, with its own pre-collections, and a larger distribution network'", the designer explained when talking to Women's Wear Daily a few days ago.
Castor will produce 90% of the Giles Deacon collection of which the first items will be available in spring 2010. As for the rest, mainly catwalk items, they will be made in Giles Deacon's London studio.
By Jonathan Fulwell (Source: Sarah Ahssen)
Copyright © 2022 FashionNetwork.com All rights reserved.