Gianfranco Ferrè : departure of CEO
Heads continue to roll at Gianfranco Ferré. Following the end of the collaboration with the Italian duo Tommaso Aquilano and Roberto Rimondi, which apparently was not part of the vision of Ahmed Sankari, the son of the company's new owner, and the subsequent departures of the commercial director and the director of communication, it was Michela Piva's turn to resign from her position as CEO.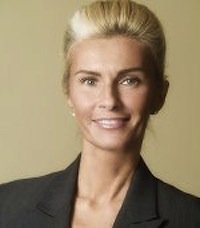 Michela Piva, ex-CEO of Gianfranco Ferre
Having joined the company in 2003, initially as part of IT Holding, Michela Piva has played an active role in developing the Gianfranco Ferrè brand in the United States. In 2007, she became CEO and then continued to manage the company during the interim before its acquisition last February by the Paris Group, a Dubai-based groupo founded by Abdulhader Sankari.
Thus, it took only a few months for Akhmed Shankari, the brand's new president, to make a clean sweep from management to style. It appears that he has his own conceptions about the latter. At the brand's most recent showing of its Spring-Summer 2012 collection, Ahmed Sankari confided to the AFP, "I wanted to re-connect with the brand's DNA by giving the artistic directorship to two of the house's own designers – Stefano Citron and Federico Piaggi, who were part of the very first Gianfranco Ferre team".
Copyright © 2023 FashionNetwork.com All rights reserved.