Georges Rech opens store in London
Georges Rech should have opened the doors of its new London boutique by the beginning of May. This will be its first monobrand store in the UK, although its collections were already sold at Harrod's before. 150 square metres are thus going to be dedicated to the brand's high-end line for women. But in the midst of other store openings, it is clear that the brand is not stopping its UK expansion there.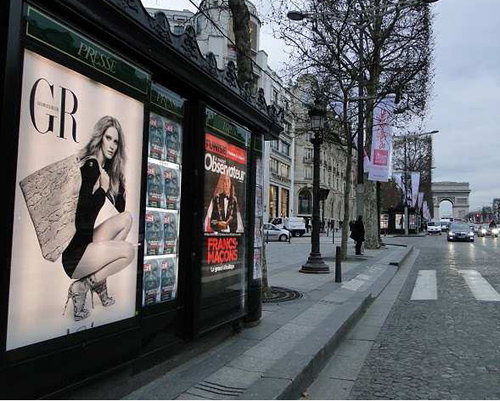 Georges Rech's recently launched poster campaign
The French label, bought in 2005 by the Apostrophe Group, wishes to expand its export market in Great Britain. This sector is currently led by Spain and Russia, although the two countries will also see more store openings soon. At the end of 2010, Georges Rech opened 3 boutiques across Spain in Madrid, Barcelona and Valencia. Even though the brand is distributed in all of Spain's El Corte Ingles' department stores, its priority at the moment is to develop its retail network.
The same goes for Russia where the brand is currently looking for a location to open up business in Moscow via its local franchiser, who already owns Georges Rech's boutique in Saint-Petersburg. Executives usually favour investments on monobrand boutiques, but decided to resort to franchise for the more distant markets such as Russia but also the Middle East. However, its French market also includes two franchises amongst the network of 15 monobrand stores.
Georges Rech is also investing on media exposure and is going to do a poster campaign for the first time as part of this season's publicity, although only a limited amount of posters can be found in the centre of Paris and its trendiest districts. The brand has also just launched a new version of its website that appeals more to a younger crowd; a strategy that the brand has been working on for several seasons.
Copyright © 2022 FashionNetwork.com All rights reserved.