Gap Inc names Tom Wyatt president of Old Navy
SAN FRANCISCO, Aug 21 (Reuters) - Gap Inc named Tom Wyatt as president of its Old Navy apparel chain, a post he had held on an interim basis, charging him with reviving the casual, lower-cost brand geared to families.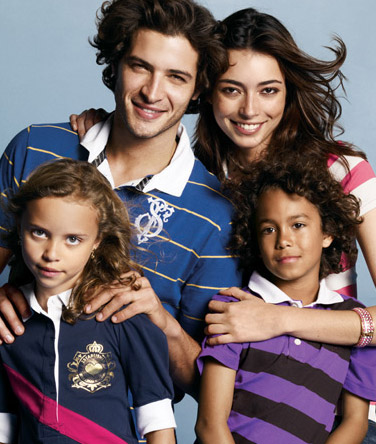 Old Navy spring-summer 2008
Wyatt, a retail veteran of 30 years, had been interim president of the chain since former head Dawn Robertson left in February. She had been at the helm of Old Navy since late 2006.
Also on Thursday, the company said it had named Art Peck the president of the division consisting of Gap and Banana Republic outlet stores. Peck, too, had been interim president of the outlet division since February.
Old Navy, whose motto is "fashion, family and value," has seen a long string of declining same-store sales, a key measure of retail health.
Gap has looked to new executives in the past year to revive Old Navy's brand image and product, from the hiring of designer Todd Oldham as creative director, to a new head of marketing.
"In the last six months, Tom (Wyatt) unified the organization and brought renewed focus to our customer target, while making the tough changes necessary to get the brand back on track," Gap Chief Executive Glenn Murphy said in a statement.
The company said it would soon name an "accomplished executive-level merchant" to work with Wyatt on product strategy.
Meanwhile, Gap said Sheryl Clark, merchandising executive vice president, was leaving Old Navy.
Old Navy has been trying to find a balance between casual basics that are appropriate for men, women, teens and kids, and more fashionable items that can set it apart from a host of rivals.
Earlier this year, the chain skewed too far into trendy, young women's fashion, alienating core customers who rely on it for basics like cargo pants, shorts and T-shirts.
Old Navy is focused on improving profit margins by better controlling inventory to avoid excess markdowns.
Gap Inc announces quarterly earnings later Thursday. (Reporting by Alexandria Sage; editing by John Wallace and Lisa Von Ahn)
© Thomson Reuters 2023 All rights reserved.