Gap in big shift to digital, social media
August 2 - Gap Inc is spending a lot more on digital and social media in its first major marketing campaign since a management shake-up in February, as the apparel retailer tries to lure younger customers.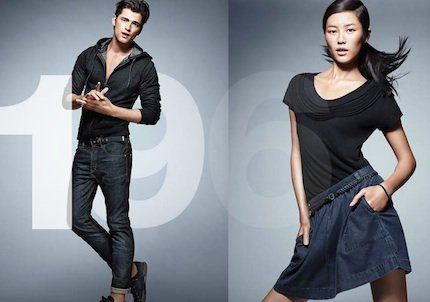 The 1969 campaign of its related jeans brand
The autumn marketing campaign, which focuses on Gap's 1969 jeans brand, will mainly be distributed through the company's Facebook page, Pandora Media, Hulu and trend-watching websites including DailyCandy, FabSugar, Glam, LookBook and Refinery29.
This fall, Gap is allocating about 40 percent more money to digital and social media than the year-ago period. That means less spending on traditional media like TV, radio and magazine ads and billboards.
A spokeswoman declined to give a dollar figure. However, Gap as a whole spent $119 million on marketing in its latest fiscal quarter and typically spends more later in the year.
The shift is being overseen by Gap Chief Marketing Officer Seth Farbman, who joined the company in February, when Art Peck replaced Marka Hansen as president of Gap North America and top designer Patrick Robinson was ousted.
The management changes were ordered by Chief Executive Glenn Murphy after Gap's main North American business struggled to grow and lost market share in recent years.
To turn this around, Gap is trying to appeal to younger customers. The company's new target is the so-called early millennial crowd -- about 28 or 29 years old -- according to Farbman.
Such customers may be starting families and beginning to collect bigger paychecks. There are also roughly twice as many in this group as the Generation Xers before them, Farbman noted, citing U.S. Census data.
"We see that as a huge opportunity," Farbman told Reuters in an interview.
"The marketing must focus on the emerging generation of Gap customers," he added. "That requires a dramatic shift in the way we communicate."
Gap's target generation is more comfortable sharing information and opinions on social networks like Facebook and websites like Twitter, Farbman said.

(Reporting by Alistair Barr; Editing by Richard Chang, Bernard Orr)
© Thomson Reuters 2023 All rights reserved.