Gap aims to conquer Thailand
The first Gap store in Thailand should open in summer 2010, a licensing agreement between the American group and the local distributor Armin indicated. This follows a new drop in sales for Gap Inc in June.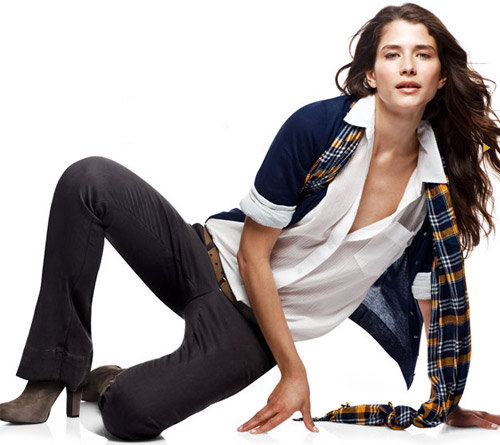 Gap - the Boyfriend Collection
Covering Gap adults lines, baby and childrenswear, this agreement is a godsend for the group, for whom the franchise accords have already allowed to open around one hundred Gap stores and thirty-four Banana Republic boutiques in no less than seventeen countries. Gap Inc has largely drawn on international business and conquering new markets to compensate for its weakened sales.
"We are happy to develop in Southeast Asia with a highly respected partner," stated Ron Young, senior vice-president of strategic international alliances for Gap Inc. "Armin Systems Limited is an experienced Thai distributor equipped with a deep understanding of the market, and we are very happy to join them in offering the Gap brand to our Thai customers."
The announcement of this agreement comes a few days before the publication of the group's results for June. Gap Inc has suffered a fresh fall in sales of more than 9% with figures far from the $1.41 billion in sales recorded in June 2008. In North America, Gap, Banana Republic and Old Navy have seen decreases in sales of 10, 20 and 7% respectively. Internationally, results are slightly better with a total diminution of -5%. "June has been a month of transition while all of our brands have increased the outflow of their stock," the financial director of the group, Sabrina Simmons, commented.
By Jonathan Fulwell (Source: Matthieu Guinebault)
Copyright © 2023 FashionNetwork.com All rights reserved.