French Connection back on growth path
LONDON, Sept 19 Reuters) - British fashion group French Connection said it was firmly back on a growth path, highlighting major overseas opportunities as it posted a rise in half-year profit.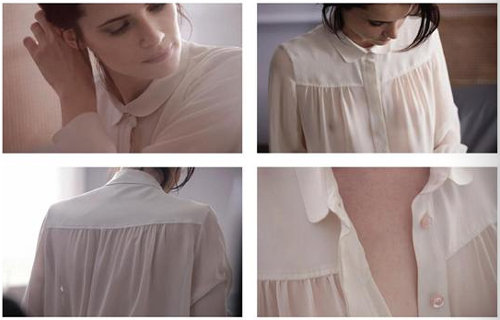 Image from FCUK
"With the business on a stronger footing, we are in a good position to expand operations internationally. We see great opportunities to grow revenues from both franchising and licensing," chairman and chief executive Stephen Marks said on Monday.
In its second-half the firm will open in 16 locations across China, Hong Kong, India, Russia, Korea, Lebanon and Jordan, taking the total of franchised stores to over 200 in more than 20 countries.
Over the next three years the firm plans to open up to 25 more stores in China through its joint venture as well as additional franchise stores in Russia, India and Turkey.
French Connection, which has sold off or closed a string of underperforming businesses, including Nicole Farhi, made a pretax profit of 0.7 million pounds ($1.1 million) in the six months to July 31, up from 0.2 million pounds in the same period last year.
The 40-year-old firm, which has been fighting to reposition itself after the popularity of its FCUK brand waned even before the recession started, said revenue rose 7 percent to 102.8 million pounds.
That reflected a 4.6 percent rise in UK/Europe like-for-like retail sales as well as strong growth in wholesale and licensing income.
Operations director Neil Williams said he was comfortable with analysts' year to end-Jan. 2012 consensus pretax profit forecasts of about 8.9 million pounds.
Shares in the group, 42 percent of which are owned by Marks, have more than doubled over the last year as its turnaround plan has gathered pace.
But they were down 2.9 percent at 98.1 pence at 0816 GMT, valuing French Connection at about 96 million pounds, after the company said it did not anticipate any easing in the retail environment in the second half of the year.
Its shares jumped 23 percent last week as investors anticipated the improved results.
"Although the trading environment in the UK is tough, we see French Connection as a solid business with a growing global footprint," said Numis analyst Andrew Wade.
French Connection, which ended the period with net cash of 30.9 million pounds and no debt, is paying an interim dividend of 0.6 pence per share, up 20 percent.
By James Davey
($1 = 0.633 British Pounds) (Editing by Paul Sandle and Jon Loades-Carter)
© Thomson Reuters 2022 All rights reserved.