Fly London's Portuguese shoes set up shop in London
Fly London has decided to show what it has to offer beyond its borders. The Portuguese brand has just opened its first store abroad, in the heart of London. It is located on Earlham Street, a few miles from Covent Garden. It has a sales area of a hundred square metres.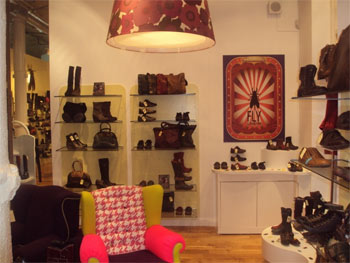 Fly London pursues its lifestyle strategy. (Photo DR)
At the same time, the brand opens a new store in Lisbon's centre. With Porto, the brand now has three shops of its own. Others may open in major European cities but no details have been yet given. "We have extended our offer very quickly. We want to present our whole universe to consumers," said Antonio Alves, head of marketing. Admittedly, Fly London has acted on turbo speed. The brand, which specialises in shoes, has just introduced its first clothing collection into the market. In spring 2011, sunglasses will also appear. The accessories offer has also been redesigned and enlarged. In total, Fly London boasts a worldwide network of some 2,000 independent retailers.
Original by Bruno Joly. Translated by Rosie Hart
Copyright © 2023 FashionNetwork.com All rights reserved.