Ferrari hires former Brioni CEO Andrea Perrone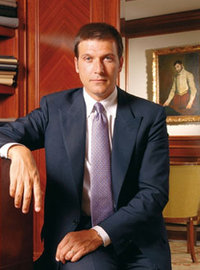 Andrea Perrone
After having spent almost his entire career working for Italian suit maker Brioni (recently acquired by PPR), where he served as CEO for one year in 2009/2010, Andrea Perrone is making his way to another major Italian company. At 41 years old, the grandson of Brioni's co-founder has just been named the new Brand Senior Vice President by Ferrari.
The Italian sports car manufacturer has put him in charge of all licensing and retrial activities. With the mission to strengthen Ferrari's brand image, Andrea Perrone will bring his experience in the luxury sector, perhaps in order to move the company's product offering more upscale.
In fact, its competitor Porsche seems to have already taken that direction, after repositioning its Porsche Design collections into a more premium segment.
Copyright © 2023 FashionNetwork.com All rights reserved.