Façonnable gets a new creative director
Since the departure of Eric Wright in 2010, the Façonnable studio was without an art director. This is no longer the case, for some weeks now, thanks to the arrival of Julian Neale, who is now in command of the two main collections for men and women. He will also oversee the Faconnable Tailored Denim line which was launched this year; the fruits of this new labor will be presented at Pitti Uomo in January, at the Fall-Winter 12/13 collections.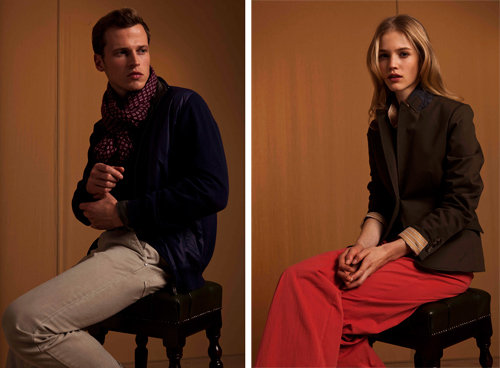 Façonnable Fall-Winter 11/12.
The Briton of Turkish descent comes straight from Germany where he was artistic director at Rena Lange. It was his ability to revive this high-end brand that got him noticed. Having previously worked at Isetan and Victoire men, as well as on his own behalf with his Permanent Vacation line, as well as at the house of Céline.
"Faconnable represents both a tradition of quality and a chic that is typically French," opened the new creative director, "I am here to enrich this heritage by giving it a contemporary touch in order to inform and update Faconnable's unique esthetic without distorting it." The mission entrusted to him is in fact that of expanding the clientele of the premium brand by rejuvenating some of its ideas.
This formalization comes just days after the announcement of the departure of the brand's CEO, Lance Isham. Faconnable is in the midst of executive transition, while in the interim it is being headed temporarily by Moustapha El-Solh, Chief Executive of the M1 Group, the brand's Lebanese parent company.
Copyright © 2023 FashionNetwork.com All rights reserved.