Estee Lauder quarterly sales, forecast miss view
(Reuters) - Estee Lauder Cos Inc's (EL.N) quarterly results and full-year forecast disappointed investors, and the company said weakness at U.S. department stores could dampen sales of its cosmetics in the near term, sending its shares down nearly 6 percent.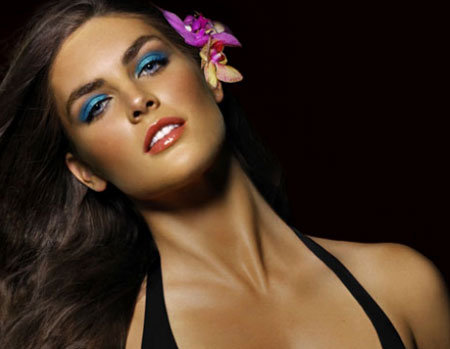 Photo: www.esteelauder.co.uk
The maker of Clinique, M.A.C. and other cosmetics raised its forecast for full-year earnings, but the projection fell short of heightened Wall Street expectations.
Recent data such as strong March U.S. retail sales have led many to become more optimistic about shoppers' buying habits. France's L'Oreal (OREP.PA) said last week that it saw a "clear return to growth" in its latest quarter.
But Estee Lauder Chief Executive Fabrizio Freda is still not ready to call a recovery when it comes to U.S. shoppers.
"I think it will be a gradual and slow recovery," Freda said in an interview. "As the employment rate improves and as the economy improves overall, I think the consumer will come back to normal levels."
Estee Lauder has seen some signs that U.S. shoppers are more open to buying prestige and luxury goods after switching to lower-priced products during the recession. Its La Mer skin care line, priced at more than $100 per bottle, posted its first U.S. sales gain since October 2008, Freda said.
"The fact that La Mer is again growing means that the more affluent consumers are now emotionally more open to go back toward the luxury habits," he said.
Still, he expects sales for the Mother's Day holiday next month to be only "moderately better" than last year and said women remain focused on value and quality.
Shares of Estee Lauder were down 5.8 percent at $65.92 after falling as low as $64.65. A year ago, they traded around $28.
"Given the stock's recent run, we believe investors may perceive these results and guidance, although solid, as mildly disappointing," said Oppenheimer analyst Joseph Altobello.
SALES WOULD HAVE BEEN HIGHER WITHOUT EUROPE RETURNS
Estee Lauder's profit rose to $57.5 million, or 28 cents per share, in its fiscal third quarter that ended on March 31, up from $27.2 million, or 14 cents per share, a year earlier.
Adjusted earnings per share of 34 cents topped analysts' average forecast of 32 cents, according to Thomson Reuters I/B/E/S. In the first two quarters of the year, earnings were 51 cents and 7 cents better than Wall Street anticipated.
For the full year, Estee Lauder expects to earn $2.65 to $2.75 per share before items, versus January's forecast of $2.55 to $2.73 a share. Analysts expected earnings of $2.79 per share.
Sales rose for the second consecutive quarter, up 9.6 percent to $1.86 billion, or 5 percent excluding the impact of foreign currency translation. But they fell short of analysts' expectation of $1.88 billion.
Sales rose in every region, with the biggest jump in Asia/Pacific. Sales at airport duty-free shops were strong as more people traveled, and March was the best month ever.
A shutdown in air travel because of an ash cloud produced by a volcanic eruption in Iceland earlier this month cut sales by $5 million to $7 million, Chief Financial Officer Richard Kunes said on a conference call.
Still, Estee Lauder expects travel retail sales to jump in a 20s percentage range this year, barring further disruptions.
Sales of skin care products, Estee Lauder's biggest category, rose 10.3 percent in local currencies, aided by new products such as Hydrationist Maximum Moisture Creme.
Estee Lauder has begun a cash tender offer for up to $200 million in senior notes due in 2012 and 2013. If the maximum amount of notes are tendered, it expects a fourth-quarter pre-tax charge of 8 cents to 10 cents per share.
It now expects constant-currency sales to rise 4 percent to 5 percent rather than 3 percent to 5 percent. The company predicted that skin care and makeup sales would rise, while fragrance sales are likely to fall slightly and hair care product sales should be flat.
Estee Lauder expects to realize $300 million to $330 million in savings this year, after raising the projection to $275 million to $300 million back in January.
(Reporting by Jessica Wohl, editing by Maureen Bavdek, Derek Caney and Robert MacMillan)
© Thomson Reuters 2023 All rights reserved.