Estee Lauder exec sees US sales normalizing
By Aarthi Sivaraman
NEW YORK (Reuters) - Cosmetics company Estee Lauder Cos. Inc. is seeing U.S. sales beginning to "normalize," Group President John Demsey told Reuters on Tuesday.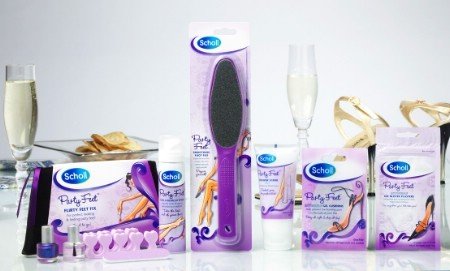 Estee Lauder, like several other retailers, has battled weak sales in the past year after Macy's Inc. , formerly known as Federated Department Stores Inc., shut stores to consolidate after its acquisition of May Department Stores -- leaving it with fewer sales outlets.
Weakness in core Estee Lauder and Clinique brands added to its woes.
"It's true that (those) businesses have been more challenging in the United States, particularly during this consolidation phase," Demsey said at the Reuters Consumer and Retail Summit in New York.
"We've seen a normalization in the past couple of weeks, now that we're cycling through everything."
Although the company's U.S. sales failed expectations, strength in international markets including Europe and Asia pulled up revenue in the quarter that ended March 31.
Over half its sales come from those markets, and there was potential to make that share bigger, Demsey said.
"Most multinational companies run anywhere from 65 percent to 80 percent (sales) outside the United States. The Estee Lauder company has potential to do the same," Demsey said.
The New York-based company, known for brands such as M-A-C, Clinique, Aveda and Bobbi Brown, has emphasized international growth in the past. In March, it forecast up to 8 percent annual sales growth through 2010, driven by strength in markets like Europe and China.
Though the company is also trying to revive U.S. sales, it does not plan to sell the Estee Lauder brand in mid-priced department stores, Demsey said.
"Where you choose to sell has a great impact on your brand desirability. We wouldn't try to commercialize something with the danger of destroying the larger premise of what the core brand is," he said.
Estee Lauder's Beauty Bank division already makes an exclusive line of skin care and beauty products that are sold at Kohl's.
At any given point, the company was "looking at an active list of 15 to 20 brands that are in search for acquisition," Demsey said when asked if Estee Lauder was close to buying one or more brands, but declined to elaborate.
It was reported earlier that the company could consider acquiring California-based skin care brand Murad Inc.
Estee Lauder shares were trading at $46.01, down 17 cents, in afternoon trading on the New York Stock Exchange.
© Thomson Reuters 2023 All rights reserved.