Escada says almost all conditions for rescue met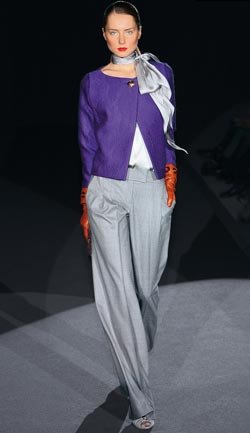 Escada Pre-Fall 2009
FRANKFURT, June 26 (Reuters) - Stricken fashion house Escada (ESCG.DE) said it would start exchanging its bonds for new ones on June 29 as it tries to pull itself out of a financial quagmire.
The company had asked its bondholders to sign up to debt restructuring before it runs out of money. It said on Friday 26 June nearly all pre-conditions for the rescue had been fulfilled.
Bondholders would get a cash incentive if they agreed to the swap within the first two weeks of the offer period. This "early-bird" period ends on July 14, it said.
Shares of Escada were indicated to rise 1.6 percent when the market opens at 0700 GMT.
Escada, whose luxury gowns are worn by Hollywood stars such as Katie Holmes, has been struggling with falling sales in the recession and previously warned it risked going bust as soon as next month.
The company also said on Friday 26 June it had sold receivables from license agreement proceeds to shore up its short-term liquidity. It has already received 15.5 million euros ($21.60 million) and expects to get another 1.5 million in the coming months.
Escada also plans a capital increase to raise at least 29 million euros in cash. It said it has received commitments from management board members and German billionaires Wolfgang Herz and Michael Herz, who together hold 24.9 percent of Escada.
The company had said earlier this week its net debt at the end of April had risen to 187.6 million euros from 177.1 million at the end of October, while its cash and cash equivalents had declined to 24.7 million euros from 26.6 million. (Reporting by Maria Sheahan)
© Thomson Reuters 2023 All rights reserved.