Escada needs to find buyer by early November
MUNICH, Sept 1 (Reuters) - Insolvent luxury fashion house Escada (ESCG.DE) has to find a buyer by early November because its financing will run out by December at the latest, a person close to the situation told Reuters.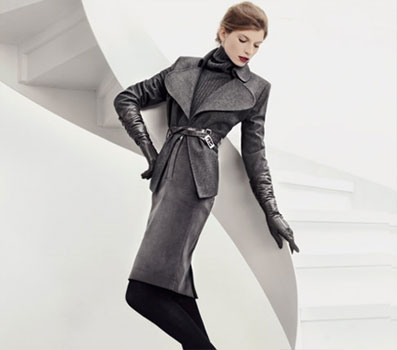 www.Escada.com
"Glamour does not go with insolvency," the person said, adding that if large customers started to abandon the brand it could trigger a chain reaction of other customers departing.
More than 10 potential buyers from Germany and abroad have expressed interest so far to insolvency administrator Christian Gerloff, although the solidity of the suitors varied greatly, the source said.
Gerloff is convinced he will be able to save Escada and sell it, the source added, noting that the Herz brothers -- already major shareholders -- had expressed willingness to put more money into the group.
The government of Escada's home state of Bavaria had also offered to support any buyer that emerges, the source said.
Escada and the insolvency administrator's office declined to comment on the sale process. Gerloff said only that KPMG [KPMG.UL] had been hired to help search for an investor.
(Reporting by Christian Kraemer, Writing by Michael Shields)
© Thomson Reuters 2023 All rights reserved.