Escada files for insolvency
FRANKFURT, Aug 13 (Reuters) - A German court said that fashion group Escada (ESCG.DE) filed for insolvency on Thursday 13 August, throwing in the towel as announced after bondholders refused to back a make-or-break debt restructuring deal.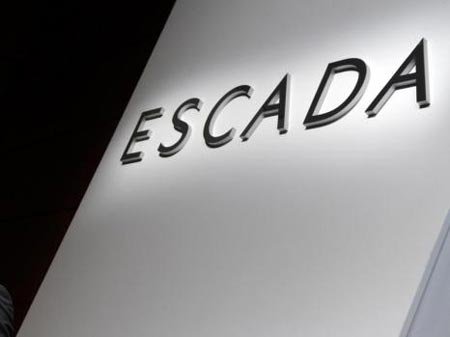 Photo: dpa
No insolvency administrator has been named yet, a spokeswoman for the Munich court said.
Escada had said late on Tuesday 11 August it would file for insolvency this week.
Shares of Escada were down 8.3 percent at 0.66 euros by 1009 GMT. The stock had plunged as much as 56 percent on Wednesday 12 August after the downbeat news from bondholders.
Founded in Munich in 1976, Escada was one of the few German fashion houses to have expanded abroad successfully but is the latest high-end clothing brand to succumb to a toxic cocktail of internal problems and the global consumer spending collapse.
Cash-strapped couture house Christian Lacroix is trying to find a buyer while IT Holding (ITH.MI), owner of Milan fashion brand Gianfranco Ferre, is looking for new investors after being placed into administration this year.
Escada, known for its elegant evening gowns worn by Hollywood stars such as Hilary Swank and Katie Holmes, had to admit defeat late on Tuesday 11 August after it failed to gather sufficient support for a bond exchange.
The debt swap had been the crucial precondition for a broader restructuring package that included a capital increase as well as further credit lines.
For a FACTBOX on Escada please double-click For a TIMELINE of Escada's rise and fall please click
(Reporting by Christian Kraemer; Writing by Maria Sheahan)
© Thomson Reuters 2023 All rights reserved.