Desigual dodges the crisis and plans to invest 100 million in store openings
Despite the economic crisis Desigual's plans to invest in foreign markets unwaver. The spanish company goes forward with 100 million euros it will deploy in new store openings in Europe, Asia and the United States in 2011. It forecasts a 50% increase in earnings, according to the firm's finance counselor, Manel Adell.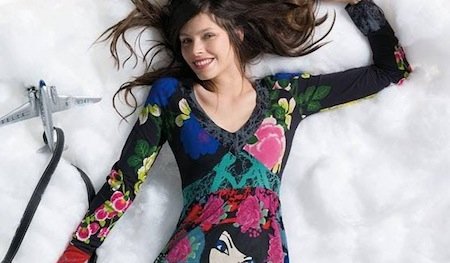 Desigual AW 2010-11
In Europe, the company will be targeting specifically France, Italy and Germany and of course main capitals such as London, while the American market will see the arrival of a dozen shops (4-5 to open in 2011). As to Asia, new stores will open their doors in Singapore, Tokyo and even China.
"Our objective is to have direct control of our stores in these markets", Mr Adell explains. Today the company is present worldwide with 179 directly operated stores, 27 franchises, and in over 7,000 multi-brand retailers as well as 1,700 'corners' in department stores.
Desigual's long-term vision is to distribute its business in Europe, America and Asia, registering thereby one third of its earnings in each respectively.
The firm's financial counselor confirms that it prevailed in the crisis and has increased its sales at the same time, thanks to the company's prior investments of 10 million euros in 2008 in logistics and information systems, that "boost its speed in services".
"All of our investments are financed by our benefits" exclaims Mr Adell.
Desigual's online boutique to be made available in the USA

Desigual's e-commerce sales have been satisfactory in Spain, France, Italy and Germany, according to the company. It has also confirmed that its online shop will become available in other European countries and in the United States.
On another note, Mr Adell denied to comment on the company entering the stock market or incorporating new associates. The company's founder Thomas Meyer owns 70% of its capital, while 30% belongs to Mr Adell himself, who joined Desigual in 2002.
Copyright © 2022 FashionNetwork.com All rights reserved.