Denham opens its first London store
After openings in Amsterdam and Tokyo, the Netherlands' jeans brand takes up residence in the UK, the hometown of its founder, Jason Denham. His first store Denham House London is planned for Charlotte Road, London. Lush colours of Denham spread over the store's 70 square metres. The new opening consolidates its British network which consists so far, as uniquely multi-brand outlets (amounting 55) and two department stores.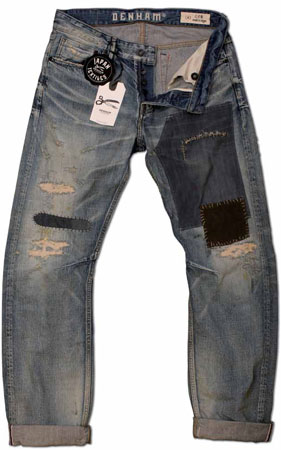 Denham pair of jeans
It hosts collections for men and women, and provides services such as products repairs and reconstruction in order to "reconnect with the British heritage of custom-made tailoring". Not to mention a showroom space.
Positioned as premium good, Denham preaches his love of quality, tradition, and his desire to break norms. More specifically, the brand offers the full look: beyond jeans there is shirts, sweaters, coats, scarves, bags, belts, etc... Its price revolves around 200 Euros for jeans, and 300/500 Euros for jackets and coats.
Original by Julie Manguad. Translated by Rosie Hart
Copyright © 2023 FashionNetwork.com All rights reserved.