De Grisogono strengthens its capital with "friends and family"
Rumours about the influx of new capital from a large group or investment fund have come to an end. De Grisogono will stay in the hands of Fawaz Gruosi, the founder, who will hold 49%, whilst 40% will be ceded to "a pool of investors, composed of friends and family", the names of which and the amount that they have paid have not been revealed.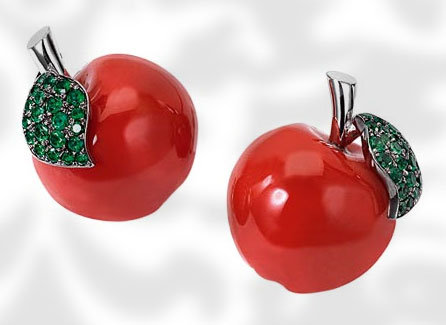 Earrings by De Grisogono
Since the takeover by Fawaz Gruosi in 2007 when he bought the 49% held by Copard, the rumours had been over positive signs. For those casting their eye over the company it was believed that they must reinforce their financial foundation to ensure the continued growth of the house. The collapse encountered by De Grisogono in the last few months of 2008 has accelerated the process; Fawaz Gruosi being on the look-out for new partners, "in order to meet commitments… to carry on the extremely rapid development of previous years", he explained in a press release. It's therefore alongside "friends and family" that the solution has been found; a result which "takes advantage of [their] independence, friendship and proximity."
Thanks to this breath of fresh air, De Grisogono knows that its priority now is to "stabilise the business, suggesting a schedule of payments to suppliers as well as to manufacture and deliver clients' orders within a reasonable timeframe." A "better control of expenses" is also in the plan, even though De Grisogono remains confident in the future growth of the company.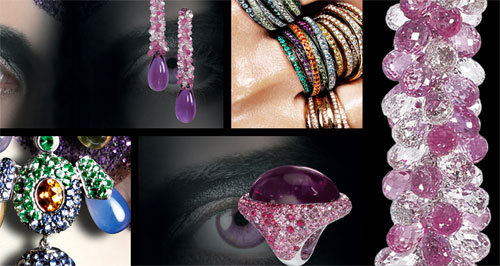 Accessories from De Grisogono
No cries of panic then; Fawaz Gruosi justified the transition to the Swiss press by pointing out that past "difficulties had frozen some projects like the construction of a factory". Two boutiques will elsewhere be for sale. He added: "Everywhere, our objective has been to reduce costs and save money, but we need our employees, even if some of them decide to leave themselves." Furthermore, the company has announced that it be strengthening its managerial team with the arrival of a new manager, a new CFO and a new director of production.
Today, after having celebrated its 15th birthday in 2008, De Grisogono counts 160 employees, 17 boutiques (they are notably present in Paris, Moscow, New York, Geneva and Tokyo) and some 180 points of sale throughout the world.
By Jonathan Fulwell (Source: Emilie-Alice Fabrizi)
Copyright © 2023 FashionNetwork.com All rights reserved.