Day Birger et Mikkelsen always looking to expand its product range
Since it considers itself to be a brand of overlapping styles, Day Birger et Mikkelsen is yet again pushing the boundaries of its universe. Previously, its female line was quickly followed by the launch a male one, and soon after came a household goods section, which includes fabrics and indoor scents. Now, the brand has launched two new lines: 2nd Day and 2nd Day Jeans. The second one, dedicated to denim for women, has just hit stores for the Spring/Summer 2011 season. The first one, directed at young women, is going to be out a little later during Autumn.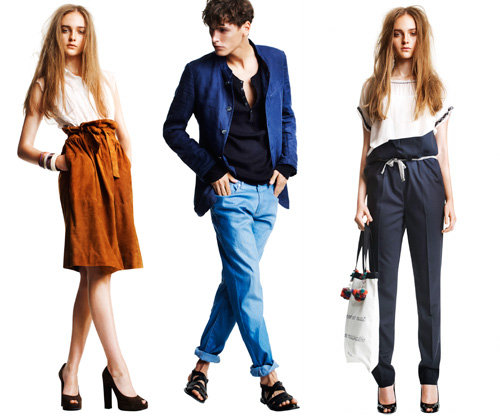 Day Birger et Mikkelsen Spring/Summer 2011.
The Danish brand was launched in 1997 by Keld Mikkelsen and Malene Birger. The latter quit the company in 2001 in order to pursue her own label (By Malene Birger), but Keld Mikkelsen has stayed on as the brand's creative director and, after a few complications, is once again the owner of 100% of the company. She had previously sold half of the shares to and Irish company some years ago, but the latter did not resist the financial crisis that had severely affected its country. After the company went bankrupt, a bank inherited its shares, but those were finally sold back to Day Birger et Mikkelsen last July. As this "dark cloud" faded away, the brand was able to get back on track and concentrate on developing, even though its development up to then had already been very impressive.
In less than 15 years of existence, the company currently employs 150 people and has opened around 40 self-named boutiques. The majority of those are located at three of Denmark's concept stores which offer all of the brand's products (male, female and home decor), although the female sector remains its largest market. As for abroad, new boutiques have also been launched in Sweden, Iceland and Ireland, with the most recent one having just opened in London a few weeks ago. In total, 800 retailers worldwide currently sell Day Birger et Mikkelsen's collections, out of which 60 can be found in France.
Copyright © 2023 FashionNetwork.com All rights reserved.