David Jones investors say Myer must pay premium
SYDNEY, Australia - Three major shareholders in David Jones said Australia's No.2 department store firm should reject any takeover from larger rival Myer Holdings unless it tops the company's A$1.76 billion ($1.58 billion) market value.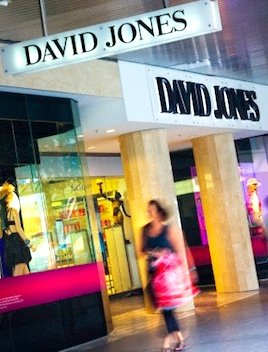 David Jones department store in Melbourne | Source: corbis
The trio, which together own about 11 percent of David Jones shares, told Reuters the retailer should consider a sale if shareholders benefited but should reject Myer's offer - pitched as a "merger of equals" without a premium.
Myer in October offered to buy David Jones at market value - then about A$1.4 billion - to increase their competitiveness amid falling sales as shoppers go online. After Myer repeated its nil-premium offer on Feb. 20, David Jones said it would consider any proposal in its shareholders' interests.
"If they want to acquire it, they have to pay up for it," said Paul Xiradis, chief executive of fund manager Ausbil Dexia, David Jones's second-largest shareholder with a stake of around 5 percent, according to Thomson Reuters data.
"In order for it to be compelling for David Jones shareholders it needs to be something which is at a reasonable premium. I don't think a nil (premium) merger discussion is one that should lead to anywhere."
Simon Marais, managing director of Allan Gray Australia Pty, which also has about 5 percent of David Jones shares, said the company "shouldn't do a deal where all the benefits go to Myer".
Both retailers have battled leadership uncertainty in recent months. But a pick-up in quarterly sales prompted David Jones Chief Executive Paul Zahra last month to backtrack on a resignation announced in October, Australian media reported.
Myer, in its Feb. 20 approach to David Jones, said it re-appointed Chief Executive Bernie Brookes, who was scheduled to leave in August, on an indefinite basis, making him "available to lead the combined company should the merger occur".
A director of another large David Jones shareholder, who asked not to be named, said the company should confirm its leadership arrangements "before they're in any shape to consider a bid".
David Jones shares have risen 15 percent since Jan. 30 when it first confirmed it had received and rejected Myer's offer two months earlier. The shares were 0.6 per cent up on Monday in a flat overall market. Myer shares were up 1.5 percent.
A Myer spokeswoman declined comment and David Jones was not immediately available for comment.

$1 = 1.1159 Australian dollars
© Thomson Reuters 2023 All rights reserved.